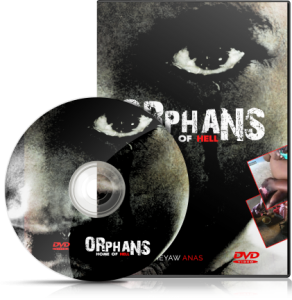 ORPHANS HOME OF HELL
In this cross-country investigation spanning four countries – Ghana,Senegal,Liberia and the United States-ace investigative journalist, Anas Aremeyaw Anas takes a look at conditions of child care in orphanages.
The journeys to orphanages in Senegal, Liberia and the United States are pitched against disturbing conditions in the Osu Children's – Home, Ghana's flagship child care facility for orphaned, abused and homeless children-and the Osu Remand Home.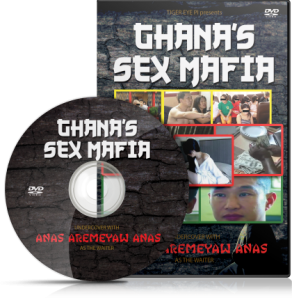 GHANA'S SEX MAFIA
Multiple international award-winning undercover reporter, Anas Aremeyaw Anas, goes undercover in this riveting documentary to expose a highly organized human trafficking ring working across the West African sub-region.
For years, James Xu Jin, Chou Xiou Ving and Sam Shan Zifan have eluded law enforcement officials with their tricks. They lure poor, innocent and vulnerable Chinese girls into West Africa and force them into prostitution. The girls are held in bondage; their passports are confiscated and the traffickers profit from their sexual enslavement.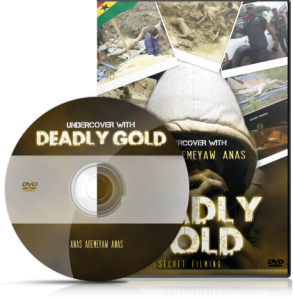 DEADLY GOLD
Galamsey, literally referred to as "gather and sell" is a term used to refer to the illegal mining activity that runs rampant in the eastern and western regions of Ghana. After several months of investigation in 2011, ace reporter Anas Aremeyaw Anas uncovered how this activity resulted in the death of miners, the labour exploitation of children, destroyed farmlands, and water pollution on a large scale.
Perhaps, the most dismal finding however, was the discover that the corruption of chiefs and police officers were critical in enabling the Chinese miners, who led many of the galamsey efforts the Tiger Eye team exposed.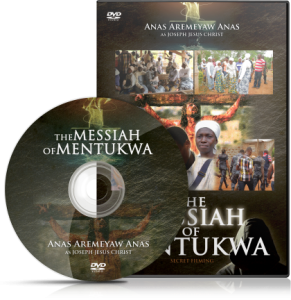 THE MESSIAH OF MENTUKWA
She convinced her followers to travel miles away from their friends, families and possessions to a place where they were to live a holy life in preparation for the second coming of the Lord Jesus Christ. They settled in the bushes of Mentukwa – far from the prying eyes of the public and the scrutiny of authorities.
In this groundbreaking documentary, ace undercover reporter Anas Aremeyaw Anas joined the church. He took the name Joseph Jesus Christ. With his hidden camera, Anas went behind the history and the operations of the church by dispelling myths.